Welcome to Jack's Page!
Jack was the most awesome dog ever!
Jack left this plane on September 28, 2018 but he is still well loved and remembered.
Here's a picture of Paul and Jack: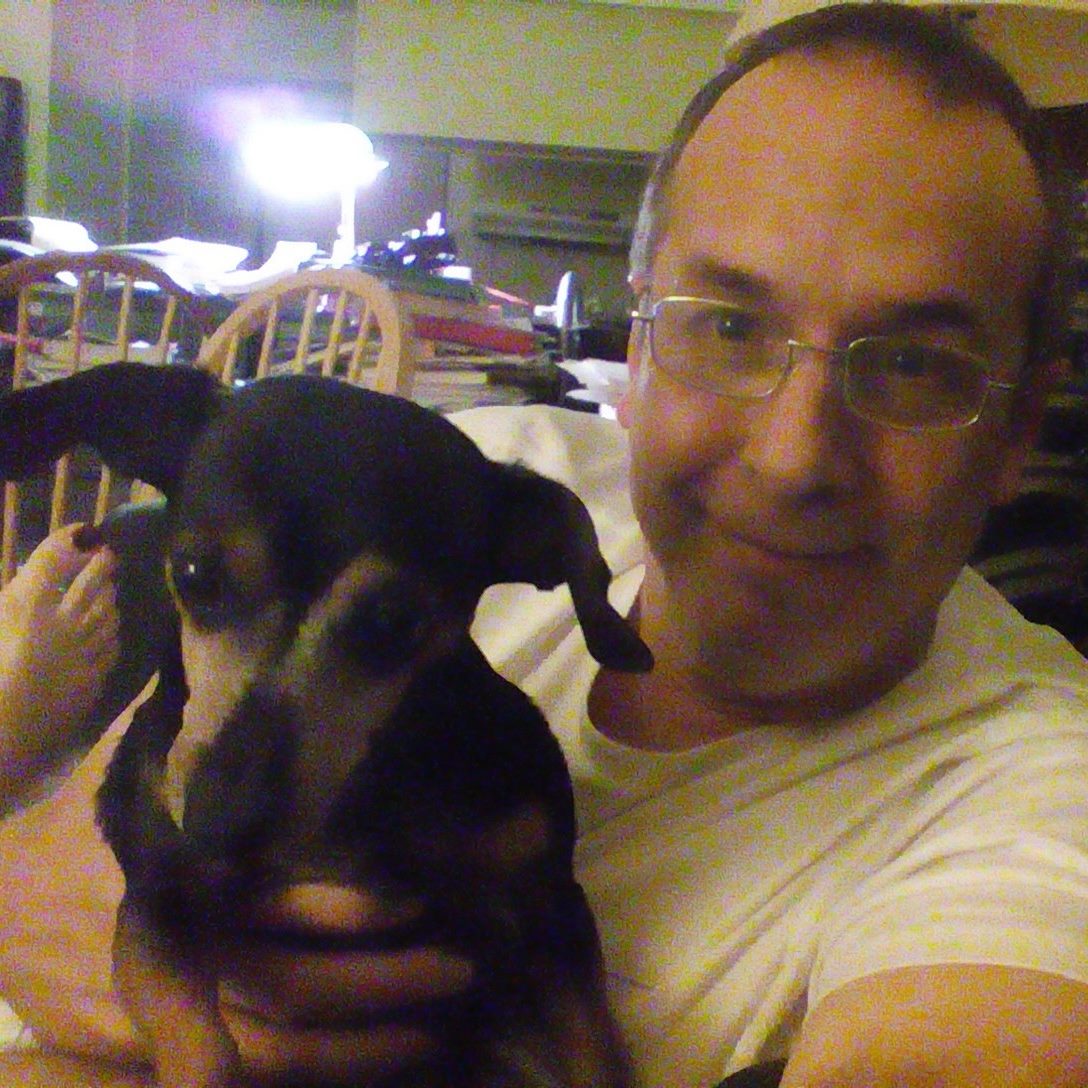 Paul is not snarling in this picture mainly because it isn't a selfie. Also he is happy to be with Jack!
Here's Jack being forced to share the couch with his frienemy, Mama Cat, during a gullywasher.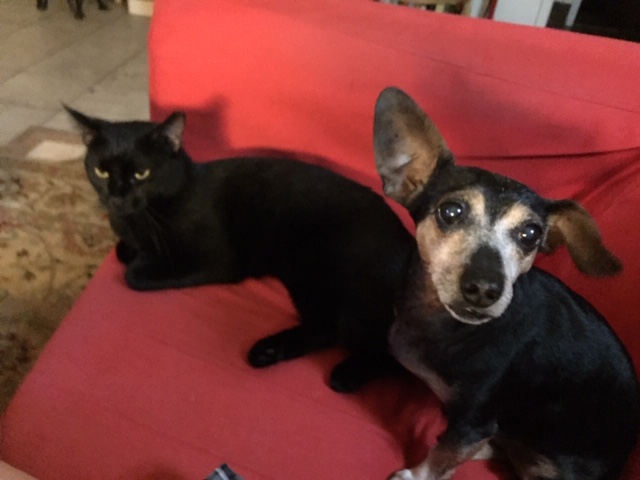 That was the weekend Hurricane Harvey hit Houston. We got some pretty heavy rains here in Austin that weekend. That was the first time we ever made Mama Cat come inside. She normally prefers to stay outside though once she's inside, she gets pretty comfortable as you can see. Jack was not so comfortable having a cat in the house.
To learn more HTML/CSS, check out these tutorials!